Crystult is a Dual type Poison/Electric Dayan. It evolves from Poxpansion if it expands enough.
Crystsult
null

 General Information
Full Name
Crystsult
List Number
Template:UNK
Version
Gen 1
Battling
Yes
 Biodata
Type(s)
Poison/Electric
Rarity
 !!!
Species
Virus
 Battle Info
Catch Points
Template:UNK
HP
40
ATK
40
DEF
80
SPD
10
RES
100
 Evolutions
< Template:UNK
Template:UNK >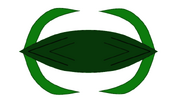 Crystsult's name comes from Crystal and Result 

Edit
Crystal - The fact that as it evolve it crystalised
Result - The fact it is the result of large amounts of growth
A longer version of it's name is "Crystallised result"
Description
Edit
After reaching critical mass, a Poxpanion will collapse all of its growth into a thick shell and it will crystalise, becoming a extremely thick and durable shell, able to resist a lot of damage and under the shell it has a layer of non-crystalised condensed growth which soften the impact from very powerful hits.
It is said that if the shell is somehow breached, the condensed growth inside will escape and begin expanding for a second time, and is vastly more dangerous than a normal Poxpansion
The millitary have said the best weapon to be used against it would have to be a bunker buster.
Description 2
Edit
If the shell is breached, and it begins to expand it is a dangerous sight, with a much thicker growth which can take far more of a beating, it can crystilise to form barriers, and the core itself is far tougher, and with the gaining of electric typing, it can poison AND electricute anything trying to pose a threat.
Rare Variation
Edit
Considerably cuter varients
Edit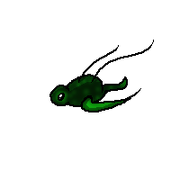 THANKS :D :D :D :D